Ric Upton
Advisory Board Member
Ric is a founder of Gloucester Innovation, LLC focused on bringing innovation and technology to coastal communities on Massachusetts' North Shore. His prior experience includes President of Near Infinity Corporation(Reston, VA), a small business specializing in cloud, mobile and enterprise software solutions, Executive-in-Residence with General Catalyst Partners, a $3.0B venture capital firm headquartered in Cambridge, MA, and Executive Vice President for Healthcare Informatics and Intelligence with BBN Technologies (now a part of Raytheon Corporation).
Ric has been involved in the development and growth of technology-based businesses for more than 30 years. Ric served as an Executive Vice President for Strategic Development at Pixel Forensics, Inc., where he focused on accelerating the growth of the company by expanding its offerings and partnerships in multimedia analytics and visual big data mining to customers in national security, defense, homeland security and law enforcement, as well as commercial markets.
Ric also served as an advisor to Accuvant, a leading source for enterprise security solutions, Privaris, aprovider of biometric security solutions for physical and logical access, theComputer Science Department, University of Maryland and the Bourne Schoolof Engineering, UC Riverside. Ric holds advanced degrees in ComputerScience from the University of Maryland and the University of Pennsylvania.
---
Paul Lego
Advisory Board Member
Paul Lego is an entrepreneur and CEO with more than 30 years experience in the Silicon Valley. He is currently the CEO of Coherent Navigation, and has served as President, COO or CEO at such start up companies as Bespoke Innovations, Dash Navigation, Virage, Avid and DigiDesign. Paul has been through three IPOs (including one as COO and one as CEO), as well as 4 successful acquisitions. In addition, he worked as a venture partner at Sutter Hill Ventures and an Executive in Residence at Trinity Ventures. Paul is an active adventure traveler, climber and pilot. He has been to the North Pole, and climbed Mt. McKinley in Alaska, Kilimanjaro in Africa and Cho Oyu in Tibet.
---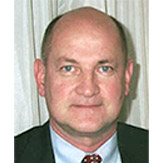 Dr. Allen Sears
Advisory Board Member
Allen Sears brings over 35 years of expertise in Federal markets and multimedia research and development from his positions at DARPA, MITRE, Unisys, and most recently the Corporation for National Research Initiatives (CNRI). His work as Vice-President at CNRI focused on developing national research initiatives that could be transitioned to operational users within the Military, Homeland Security and elsewhere. While at DARPA, he served as a Program Manager and Assistant Director for Technology Transfer in the Information Technology Office, and also managed DARPA's human language technology research. Early in his career, Allen served in the US Navy as a carrier-based naval aviator.
---
Tom Jordan
Advisory Board Member
Tom is an accomplished sales professional with an outstanding track record in Public Sector Enterprise Computer Systems. Currently, he leads Hewlett-Packard's mid-tier Federal System Integrator Group and has performed as an Enterprise Server, Storage and Networking Product Specialist as well as Public Sector Channel team lead for Hewlett-Packard's Technology Solutions Group. Some of Tom's specialties include channel economics, partner asset analysis and development, Federal Government procurement policy, Enterprise IT architectures, and market evaluation and development.